October 25-28, 2020 - Las Vegas, NV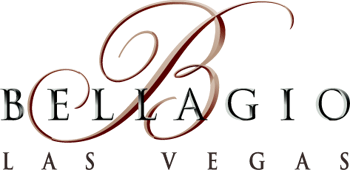 Bellagio Resort & Casino
SouthShore CC

/ Southern Highlands GC / TPC Las Vegas
Pro-Am Tournament Format
20 Teams consisting of five players (one professional with four amateurs) will play 54 holes of medal play. Scoring will be one better ball net and one better ball gross on each hole combined for the team score. Amateurs will receive 80% of handicap with a maximum handicap of 18 strokes per player.
Click here for ENTRY FORM
AMATEUR ENTRY FEE (Professionals Complimentary)
$2,945 (50% cancellation fee after 10/1/2020)
TEAM DEPOSIT (Due ASAP)
$2,000
TEAM BALANCE (postmarked by August 25, 2020)
$9,780

(50% cancellation fee after 10/1/2020)

GUEST FEE (per person)
$125
EXTRA NIGHTS (per person/per night)
$275
PRACTICE ROUND (Fivesome - SouthShore or TPC LV)
$1,035 (SS) or $835 (TPCLV)
PACKAGE INCLUDES
4 nights single occupancy lodging at the Bellagio Hotel
3 rounds of golf includes golf/cart/rangeballs - SouthShore CC, Southern Highlands GC, TPC Las Vegas

Daily Breakfast Buffet at golf course
Post Round Appetizers/Lunch at golf course
Sunday Night Welcome Cocktail Party (Cocktails)
Wednesday Awards Cocktail Party (Cocktails)
Tournament Favors a $300 value
Note:
Extra nights & Guest Fees are not included in package. Reservations must be made on entry form.
Please include these costs in your entry fee check.
$500 Team Prize Pool Entry - PAID ON SITE.
---
Professional's package is complimentary, please contact tournament office for further details.
email This email address is being protected from spambots. You need JavaScript enabled to view it. , or call 313-610-9535 for Entry Form.

---
DAILY SCHEDULE OF EVENTS
(subject to change)
Sunday October 25, 2020

6:00pm: Professionals Meeting (Bellagio)

6:30pm - 8:00 pm: Welcome Cocktail Reception (Bellagio)

Tuesday October 27, 2020

7:30 - 11:00am: Breakfast at Southern Highlands GC

9:00 - 11:00am: Tee Times - Split Tee (Southern Highlands)

1:00 - 5:00pm: Post Round Lunch/Apps (Southern Highlands)

Monday October 26, 2020

7:30 - 11:00am: Breakfast at SouthShore CC

9:00 - 11:00am: Tee Times - Split Tee (SouthShore)

1:00 - 5:00pm: Post Round Lunch/Apps (SouthShore)

Distribution of Favors Post Round

Wednesday October 28, 2019

7:00 - 10:30am: Breakfast at TPC Las Vegas

8:30 - 10:30am: Tee Times - Split Tee (TPC Las Vegas)

1:00 - 5:00pm: Post Round Lunch/Apps (TPC Las Vegas)

6:00 - 7:30pm: Awards Cocktail Reception (Bellagio)

---
FOR OFFICIAL ENTRIES PLEASE EMAIL: This email address is being protected from spambots. You need JavaScript enabled to view it.
Click Here for Tournament Staff Info
---